LEARN WITH IRENE BLANCK
Buy Applique Quilt Patterns
Browse the range of patterns available in hard-copy or instant download.
Shop now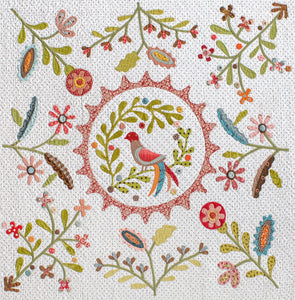 Quilting is my passion!
I love applique and have learnt lots of tricks and techniques over the years. I especially enjoy teaching them to quilters that have been too afraid of tackling applique projects and then seeing how much fun they have when they realise they can succeed.
MEET IRENE
"
Whether in-person or via a "virtual" class, Irene Blanck has a teaching style that makes her approachable and fun to be with. She takes a often vilified quilting technique, needle-turn appliqué, and makes it easily achievable and enjoyable to quilters if any skill level. Even after taking numerous classes with Irene, I still go back for more. There's always a new nugget of information or a helpful tip that makes the process a pleasure.

"
"
I love Irene's patterns, they're well written and easy to follow. I usually use similar fabrics, but even when I've used a different palette the designs work in any fabric. I've also taken a Zoom class with Irene where she shows her process so clear and is very encouraging. I made my first Focus on Quilts pattern for my sister's 60th birthday and loved it - as does my sister. Since then I've finished another four of Irene's patterns including Block of the Month programmes, started quite a few more quilts which are all at different stages of completion, and the rest are on my wish list.

"